I was arranging the books I picked up yesterday on the little table next to my bed when I realized that I had a relatively formidable stack of books I've been meaning to read.


That realization got me wondering
Do you have a pile of To Be Read books?
Is your stack diminishing or is it growing?
Does having a list of books waiting to be read serve as a comfort or as a source of frustration?

Here's the pillar of books that I absolutely must read within the foreseeable future.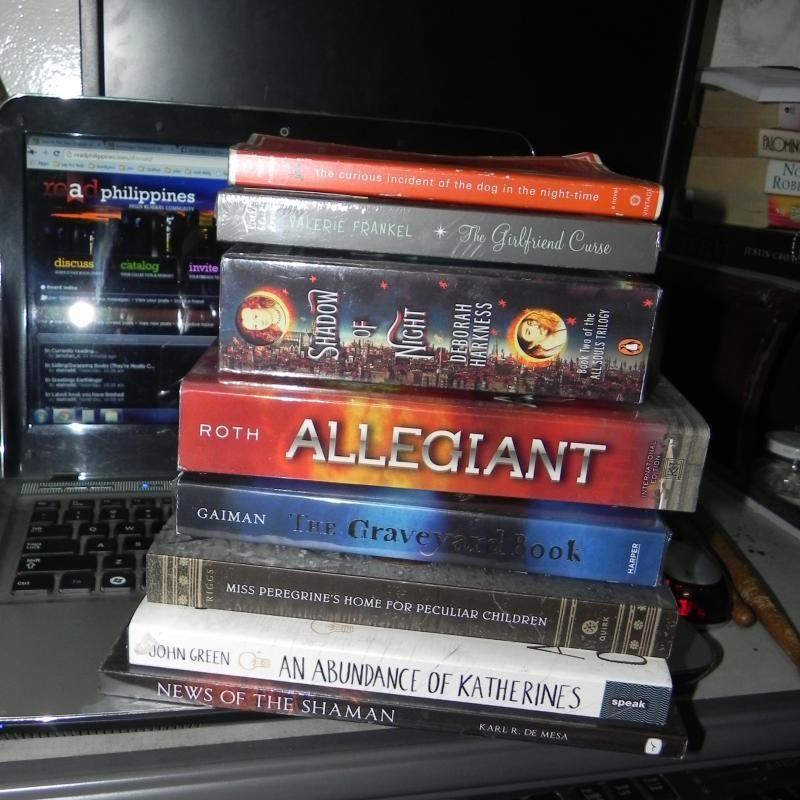 Let me know what you think!

happy reading~

--jem